Geographic Information Systems (GIS) and Location Enabled Geodatabases are necessary tools for managing utility assets. The usefulness of a utility GIS database depends on the quality of the schema (data model), geospatial accuracy of geometric data, accurate attribution, and network integrity of line work. That's where we come in. We make GIS work for managers of utility assets.
InfraMap has created a geospatial base mapping of above and below ground utility assets for over 30 years. The DOD, airports, transportation, municipalities, and many others rely on us for centimeter-level asset mapping. We create custom GIS applications for automation, migration, and quality assurance.
As utility system experts and consumers of GIS utility data, we have a unique perspective on GIS schema (data dictionary) design for utility assets. We design and update templates for utility infrastructure with a focus on ease of use, maintainability, organizational goals, accuracy, database interoperability, and migration of legacy data. We can create schemas and collect centimeter level GIS data within the ASCE Utility Interoperability Framework.
InfraMap is ready to help.
We collect centimeter level survey grade utility mapping to replace legacy "records based" linework. We recover utility data where records are missing or unreliable and perform electronic scans to detect undocumented buried utility assets.
We define source document linkages to geometric objects. InfraMap performs exhaustive document and record research as part of the mapping process. We identify the best documentation for each utility segment investigated and create the links needed to associate those documents with the linework. This makes a powerful, efficient tool for searching records related to specific utility segments and documents the data sources used in the attribution of records.
We analyze existing GIS data sets for accuracy, completeness, and suitability in achieving organizational goals, and prepare recommendations for correcting deficiencies.
Why populate your utility asset database with centimeter level (survey grade) data?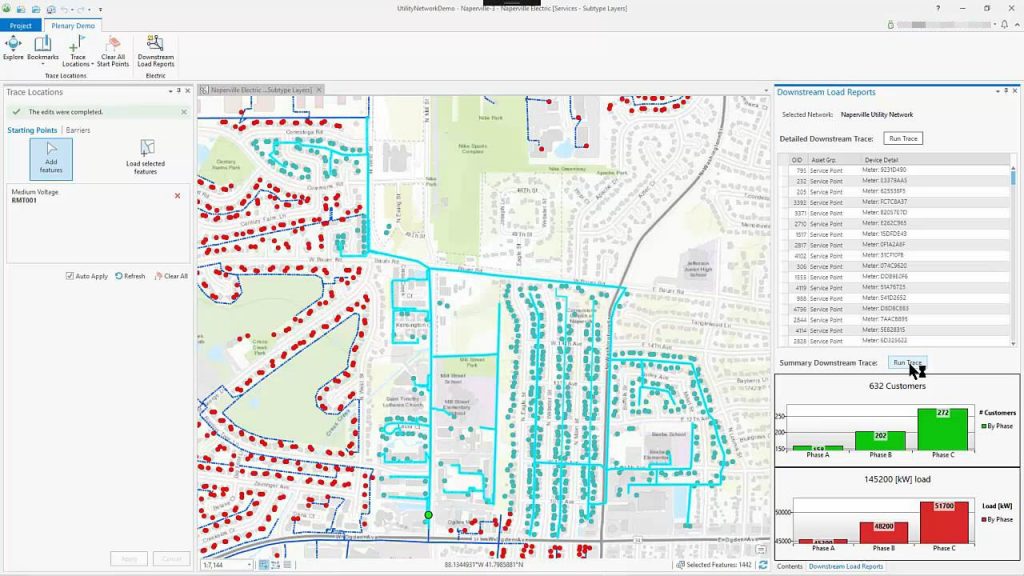 Improve excavator safety and minimize damages
Aid in engineering planning and design of projects impacting utility infrastructure
Facilitate accurate utility network modeling
Ensure simple, accurate geolocation of maintenance and repair events
Resolve inconsistencies. Field verification of utility attributes creates the definitive data source and corrects errors in records and legacy data